Language, Culture, & Communication
Training and Consulting Services
Located in Rochester, New York, Zuroski Consulting provides comprehensive communication training and consulting to businesses, educational institutions, and individuals throughout the world.
The dedicated educators at Zuroski Consulting deliver outstanding programs in strategic management communication, intercultural communication, and English and foreign language training–here in Rochester, or around the globe.
The Zuroski English Language and U.S. Culture (ZELUSC) Program offers customized, conveniently scheduled training in English as a Second Language and cultural orientations for business and academic professionals and their families.
Zuroski Consulting Specialists provide customized, results-driven services by leveraging our vast experience and our worldwide network of associates, program alumni, and client organizations. Zuroski Consulting is able to design a powerful educational program for you or your organization and help connect you to our local and global community!
Our team of experts has years of experience working with professionals and top graduate schools of business in the area of job search communication.  Zuroski Consulting can help you communicate your fit for the job you want.
Zuroski Consulting offers the International Middle and High School Support Program for international middle/high school students, their teachers, host families, and classmates. Click here for more information.
The Behavioral Interview "Story": Structure, Details, and a Hero (You)
A lot of talk in the business school classroom, the boardroom, and on the job search is about "telling your story"–making your ideas, your concerns, and your accomplishments a compelling narrative though the use of classic story-telling structure, rich in relevant detail. Focusing on such topics as leadership, overcoming obstacles, failure, teamwork, and communication, the behavioral interview as part of the job application process rests upon the premise that your past actions and behaviors offer a pretty good window into your future professional performance; consequently, it is critical that you as a job searcher communicate that slice of your professional past in a brief (90 seconds or so), compelling, and clearly structured "story".
About Our Founder
Our founder, Ellen Zuroski, brings more than 30 years of experience in second language and communication training and consulting, including 20 years as a faculty member and administrator of management communication programs in graduate business school settings. She is the Founder and Director of the highly regarded and groundbreaking intensive language immersion program offered at the University of Rochester's Graduate School of Business. Programs created by Ms. Zuroski have been recognized by such entities as the Wall Street Journal for their creative, effective, and comprehensive approaches.
Zuroski Consulting
is proud to be an Educational Partner with 
Aquinas Institute
in serving the needs of international high school students, faculty, staff, and host families. For students, we provide orientation to the American classroom and tutoring and small group classes in English language and all subject areas. For more information on our services to middle and high schools, click
here
.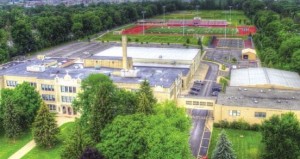 Email us

today to learn how you can become a more effective, confident communicator with our services.